CARE 360
Enjoy the comfort of plush and re-newed interiors with our hassle free Care60 plan and let your interiors shine Brand New!

With Int360 you don't just get design partners but we ensure our customers enjoy the comfort of interiors throughout.We at Int360 have come up with a comprehensive maintenance plan that will make your interiors look brand new everyday
---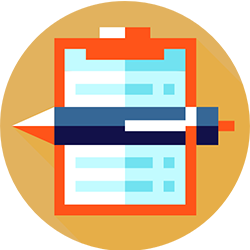 Program Highlights
1.Carefully curated care plan.
2. Experienced and professional staff.
3. Regular updates via email.
4. Periodic visits by the team.
5. Repairs and replacements are on us.

---
FAQ
What is Int360 Care?
Int360 Care is maintenance and service plan offered to the customer post-installation to maintain clean your interiors wooden furnishings, ceiling flooring etc., Our team of professional agents visit your home for inspection periodically for cleaning and servicing helping you retain the elegance.
Why Int360 Care?
We always are excited about getting great fixtures and designs for our dream home, but getting these fixed is not the end deal. For instance kitchen is the major area where the wooden fixtures accessories appliances like chimney undergo maximum wear and tear and are prone to dust and grime. These need to be cleaned based on the materials used in the fixtures, and buying and cleaning these is a tedious job. We at Int360 want to extend our service to our customers after the installation to maintain their look.
How does this work?
After installation of your interiors, based on the type and materials of the fixtures we come up with a comprehensive Care plan that details how to maintain your furnishes, we send you periodic reminders to the registered phone number regarding the daily maintenance and also send our team based on the agreed dates to clean and fix your interiors.
How does this benefit me?
There are a number of advantages
1. Clean well maintained homes in a hassle free way
2. Be in touch with us regularly so in case there are small issues such a loose fittings etc., we take care of these.
3. Suggestion from our team to improve your home furnishings, ideas and implementation if you need small remodeling options.
Do I have to pay for this service?
The care and maintenance plan is subjected to a small fee for a yearly subscription and all the cleaning services are covered under it, if there are repairs to the furnishings our Care Expert will investigate the nature of service and the applicable warranty.
I understand Int360 offers a 5-year warranty. What does this cover?
Int360 warrants to the original purchaser that all products will be free from any manufacturing defect like de-lamination, etc. The warranty only applies if the products are properly maintained and used for normal domestic use. The warranty period for hardware, accessories and appliances used for all our products will be the same as that offered by the original equipment manufacturer.
Int360 does not warrant against and is not responsible for any condition of the product attributable to;
or any damage to products caused by any of the following:
• Wear and tear suffered through normal use (including scratches, dents and cuts) or damage caused by impacts or accidents
• The warranty does NOT cover rusting of channels, hinges and other metallic parts. These could be damaged due to household chemicals and sprays. Hence, care is to be taken while using such products around hardware and accessories. Water leakage and seepage within the building structure and continuous dampness of the surface beyond:
o 72 hours for BWP grade plywood (IS710)
o 48 hours for BWR grade plywood (IS303)
o 24 hours for exterior grade PB and MDF materials
• Degradation, fading, etc, in color, grain or texture of natural wood materials, laminates and other covering materials due to sunlight or other environmental factors; fading, discoloration or damage caused by exposure to intensive or excessive light, moisture or heat
• Use of inappropriate chemicals, detergents, abrasives or other inappropriate cleaning agents that can damage the wooden surface of the products or rust accessories.
• Mistreatment, negligent use, misuse, insufficient or improper care (including but not limited to exposure to harsh weather conditions).
• Alterations, modifications or use of products which is beyond or inconsistent with supplied product instructions and has not been authorized by Int360.
• Damage or stains due to water leakage and/or seepage and.
• Damage caused by any force majeure event (such as flooding, hurricane, earthquake, lightning, etc), environmental conditions (such as air pollution, solvent exposure, mould, mildew, etc), or staining from foreign substances (such as dirt, grease, oils, sprays, etc)